Swimming Pool Installation
Swimming pools, spas, fountains, and waterscapes can add value and enjoyment to your home. Here in the Bay Area, we have the experience and expertise to create a backyard oasis that is both inviting and functional.
We can install a swimming pool, spa, fountain, or waterscape that is perfectly suited to your needs and budget.
We also offer a wide range of accessories and features, such as fire pits, dramatic lighting, and fully-appointed outdoor kitchens.
Simply let your imagination run free, and we will do everything possible to turn your vision into reality.
Contact us today to learn more about our services and what we can do for you.
Why Use First Impressions For Your Pool Installation
You can be confident that your job will be done right when you choose our company for your construction needs.
We provide constant supervision of the project to ensure that it is completed on time and within your budget. All work is performed by our own employees, so you can be assured of quality control.
We are a locally and family owned business with over 20 years of experience in the industry. Our estimator will meet with you to discuss your project and provide a free, exact itemized estimate.
We offer both secured and unsecured loans to finance your project, with a 12-16 week completion time. Our professional CAD designed plans will give you a visual representation of the finished product.
Contact us today to get started on your dream project!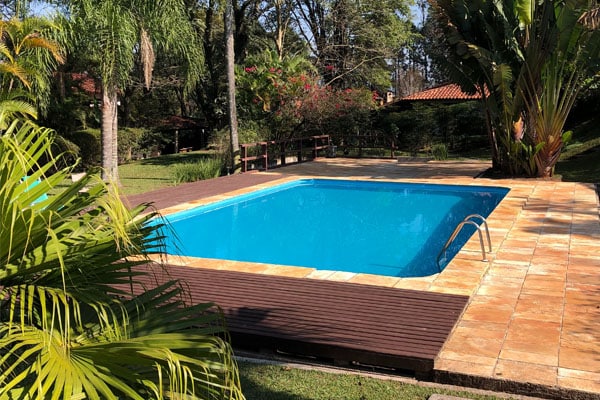 POOL BUILDING AND REMODELING
Swimming Pool Installation is serious business, and our team at First Impressions takes it very seriously.
We understand that a pool is a big investment, and we want to make sure that you are getting the most bang for your buck.
That is why we use only the highest quality materials and craftsmanship in every pool that we build. Our team is highly skilled in all areas of pool building and remodels.
A pool is a great addition to any home, providing a place to relax, exercise, or entertain guests.
However, over time, the plaster surface of a pool can become stained, cracked, or otherwise damaged. When this happens, it can be costly and time-consuming to replace the entire pool. Instead, consider replastering your pool.
Plaster is a cost-effective way to give your pool a fresh look. With recent advances in plaster technology, it is now possible to add richer, more subtle colors to your pool's surface.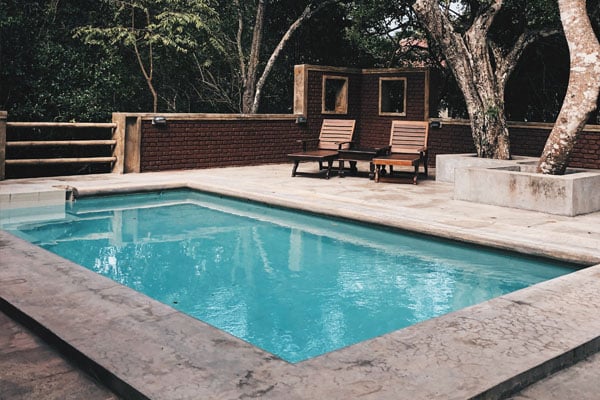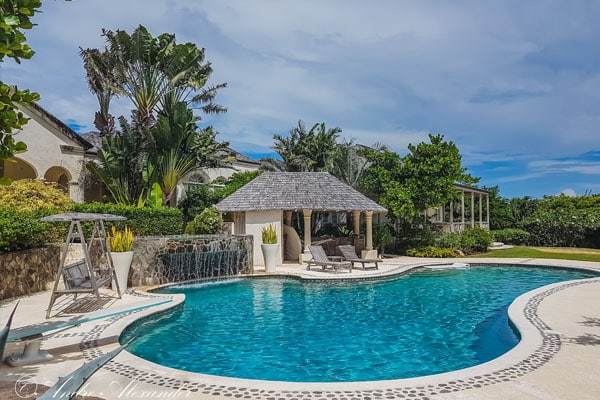 POOL STONESCAPE RESURFACING
A stone poolscape is a beautiful and durable option for any pool or spa. StoneScapes®, JewelScapes® and Pebble Tec® offer a wide selection of colors and textures to choose from, so you can create a finish that is uniquely your own.
Glass beads or natural pebbles provide a sparkling and rustic look that will make your pool stand out from the rest. Stonescape pools are also comfortable to the touch and easy to maintain, making them the perfect choice for any pool owner.
There are a variety of pool coping options to choose from in order to create the perfect look for your pool deck. Concrete coping offers a clean and modern look, while natural stone, pavers or brick can offer a more warm and rustic feel.
Whichever style you choose, it is important to select a durable material that can withstand the elements and constant use.
Our team can help you select the perfect coping material for your pool deck and install it expertly to create a beautiful and long-lasting finish.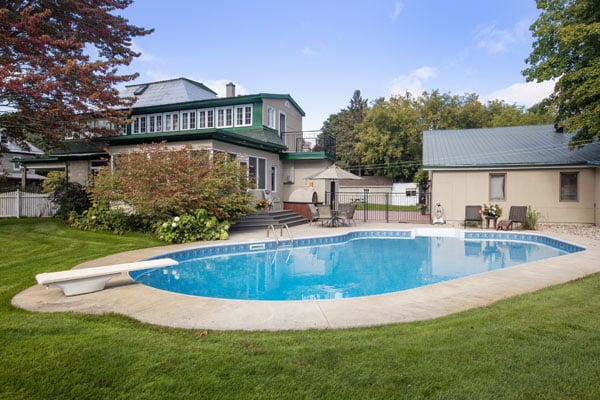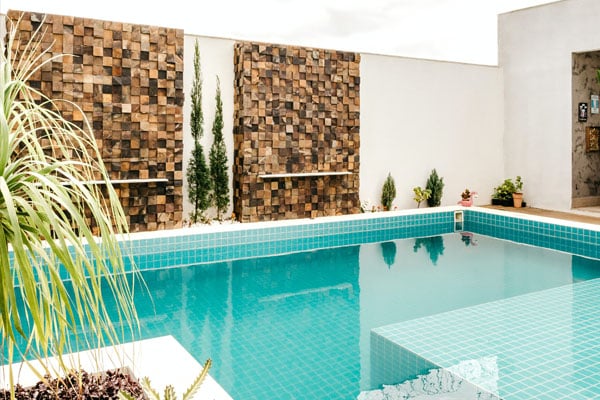 There are endless possibilities when it comes to adding water features to your pool. Fountains, rock waterfalls, grottos, gushers, sheer descent walls, caves and cave slides are just a few of the many options available.
Each one offers its own unique benefits, so it's important to choose the right one for your needs. For example, fountains add a calming presence to any pool scape, while rock waterfalls can provide a natural focal point.
Grottos and gushers are great for adding visual interest, and sheer descent walls can help control the flow of water in your pool. 
First Impressions can help turn your dreamscape into reality. With over two decades of experience, we have the expertise to handle any size project.
From sparkling new swimming pools to mesmerizing fountains and waterscapes, we can do it all. We also offer a wide range of other services such as fire pit installation, outdoor lighting, and full outdoor kitchen construction.
So whether you're looking for a brand new backyard oasis or simply wanting to remodel your existing outdoor space, First Impression is the perfect choice.
Contact us today for a free consultation. We'll be happy to discuss your project in detail and answer any questions you may have. Let us help you create the backyard of your dreams.
"Jim and Lawrence were very professional and helpful. They completed my project faster than anticipated. Will call on First Impressions again in the future!"
Jim and Lawrence offer great communication. Great working with them.
Lawrence and his team never let us down. Highly recommended.