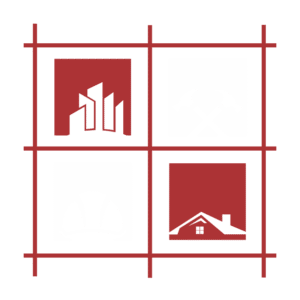 Residential & Commercial Construction
Serving the Bay Area

Demolition
First Impressions Demolition Contractors provides safe and efficient demolition services for commercial clients in the San Francisco area. Learn more…

Tenant Improvements
We can install new windows, doors, flooring, and walls to make your property look fresh and new. We also offer electrical, plumbing, and HVAC services to meet your needs. Learn more…

Temporary Labor
We offer skilled and experienced labor for your temporary construction needs. We have a team of professionals who are dedicated to meeting your specific needs. Learn more…

Finish Protection & Temp Walls
Our team of professionals can install temporary walls quickly and efficiently, so you can continue work without any delays. Learn more…

Progressive Construction Cleanup
We quickly and efficiently clean up the work site after demolition. Our team of professionals will remove all debris so your construction crew can safely begin work. Learn more…

Final Construction Cleanup
Final construction cleanups are performed after the construction is completed in order to prepare the property for its new occupants. Learn more…

Residential Additions
First Impressions provides safe and efficient construction services for residential home additions in the San Francisco area. Learn more…

Residential Remodels
We have the experience and expertise to handle any size job, from small repairs to complete renovations. Learn more…

Swimming Pool Installation
First Impressions offers safe and efficient swimming pool construction and installation services for residential clients in the San Francisco area. Learn more…
Eco Friendly Construction
We recycle materials and use sustainable practices to minimize our impact on the environment. We believe in protecting the planet while providing our clients with superior services.
The Newest Technology Repairs
First Impressions Demolition Contractors employs the newest technology with our construction services to provide our clients with the best possible experience.
High Quality Construction Management
Our high quality construction management team ensures that your project is completed on time and within budget.
No Project Too Big Or Too Small
At our company, we pride ourselves on being able to handle any size project. Whether it's a small job or a major undertaking, we have the experience and the resources to get the job done right. We understand that every project is different, and we take the time to tailor our approach to each one.
No two projects are alike, and we treat each one with the individual attention it deserves. Our track record speaks for itself. We've completed projects of all sizes, on time and on budget. So if you're looking for a company that can handle your project, big or small, give us a call. We'll be happy to show you what we can do.
We've Been Building For Over 20 years
"Jim and Lawrence were very professional and helpful. They completed my project faster than anticipated. Will call on First Impressions again in the future!"
Jim and Lawrence offer great communication. Great working with them.
Lawrence and his team never let us down. Highly recommended.